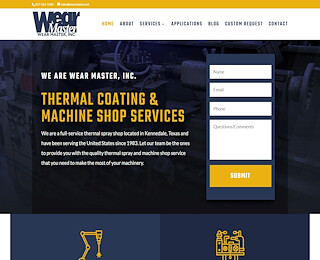 If you are looking for a cheap and cost-effective solution to coat your products or equipment, one great form of thermal spray you can consider is arc wire spraying, this is because it gives protection against corrosion, it is easy to use and has a low cost of operation when compared to the HVOF coating process. Arc wire spraying simply involves the negative and positive ends of a wire connected through an arc gun, which is used as a feedstock to deliver the coating to the surface of the equipment. The combination of the electric current from the wires as well as compressed airspeed up the rate at which the coat moves to the surface of the material.
What are the advantages of arc wire spray?
Electric arc wire spray has been used since the early 20th century, it is regarded as one of the fastest spraying processes used and it is also very cost-effective. Arc wire spraying can be used to apply metallic and metallic alloy coats. Some of its advantages include:
Arc wire spraying is known for having one of the highest deposition rates for thermal spraying processes. It is capable of depositing as much as 15 kilograms per hour or higher on the surface of the material.
It costs less when compared to other types of coating processes like HVOF and plasma spraying. This is because arc spraying has low energy usage costs and low cost for the materials used.
The process does not require the use of combustion gases which make it have less health and safety risks as compared to all other types of thermal coating processes.
Low porosity and high bonding strengths can be achieved by adopting a flame spraying process and can even be used for a much thicker coating.
The process does not involve high energy or electricity consumption as compared to other sprayings processes and the low heating of the spray components can allow components that can be easily affected by heat to function optimally.
It can be used in the production of coarse coatings
It has a multi-use function because it can be used to coat varieties of equipment or components.
It allows easy changing of the different parameters involved. This allows arc wire coatings the ability to be used in different scenarios like coating a surface area that has been heavily worn out.
What are the components that typically use arc spraying processes?
Arc spraying can be applied to many different components, devices, or equipment. Some of which include:
Steel components intended to be used offshore
Can be used in restoration or repair of worn-out machine parts
Repairing and restoration of shafts
Rebuilding bearing fits
It can be used for coating boiler tubes
For coating equipment that is made to be resistant to abrasion
For coating wire drawing blocks
Where to find the best arc wire spraying services?
Wearmaster has the necessary and proper equipment to deliver top-notch service to our clients, we ensure customer satisfaction with our trained and experienced personnel to make sure you get the best possible results from our arc wire spraying services.
Arc Wire Spraying Services